Team
Ayurveda Academy Team

Mahamandaleshwar Paramhans Swami Maheshwarananda (Swamiji)
Patron of the Ayurveda Academy of Yoga in Daily Life
www.yogaindailylife.org
Swamiji is recognised worldwide as one of the few outstanding masters of Yoga. He has dedicated his life completely to the service of mankind. He is author of the internationally renowned scientific system "Yoga in Daily Life", which is applied throughout the world. Today "Yoga in Daily Life" is taught in thousands of Yoga Centres as well as sports, education and public health institutions worldwide. During 2004, Swamiji initiated the Ayurveda Academy as an integrated extension of the system Yoga in Daily Life.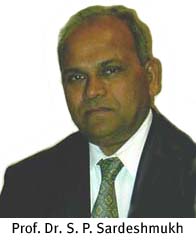 Prof. Dr. S.P. Sardeshmukh,
Ayurveda Parangat: Ph.D.(Ayurved)
Scientific Director of the Ayurveda Academy of Yoga in Daily Life, Director of the Ayurvedic Hospital in Wagholi, Pune, India
Dr. Sardeshmukh was born in a Vaidya family with a strong and proud tradition – Vedic knowledge has traditionally been passed on in its original form, through many generations. He is a professor at the Universities in Pune and Bombay. He regularly holds lectures in India and abroad. His patients come from all over India, Australia, Germany, Austria, Japan, U.S.A. and many other countries.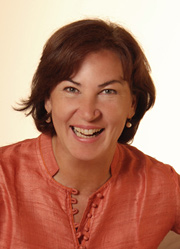 Muktamani – Claudia Matejovsky
Managing Director of the Ayurveda Academy of Yoga in Daily Life
Claudia Matejovsky has extensive professional experience as personnel manager of a Hotel group. She is a certified Yoga teacher of the system "Yoga in Daily Life" and a close disciple of Paramhans Swami Maheshwarananda. After completing several training courses in Ayurveda in Germany, Switzerland and India she established the company sattva for improving the quality of life.
She has completed the training Yoga & Ayurveda Basic carried out by the Ayurveda College "Vishwashantidham", Wagholi, Pune, India certified by the Tilak Maharashtra University, Gultekadi, Pune, India,
Czech Republic
Czech Representative:
Hanspuri -
Jan Hlavácek
Krkonošská 6
120 00 Praha2
+420-608063823
Email:
jan @AyurvedaAcademy.org
Ukrain
Ukrain Representative:
Илья Осин-Ilya Osin
Email:
This email address is being protected from spambots. You need JavaScript enabled to view it.
Poland
Polish Representative:
Ratanpuri
+48 0 506061045
Warszawa
Email:

This email address is being protected from spambots. You need JavaScript enabled to view it.
France
French Representative:
Yogasiddhi
Email: This email address is being protected from spambots. You need JavaScript enabled to view it.
Germany
German Representative:
Veena van Osch
+49-6032970787
Email:
This email address is being protected from spambots. You need JavaScript enabled to view it.
Croatia
Croatian Representative:
Hemwati -
Ivona Pecek
H. Macanovica 7
10000 Zagreb
+38 - 5 91 545 3430
Email:

This email address is being protected from spambots. You need JavaScript enabled to view it.
Hungary
Hungarian Representative:
Shivapuri
Geza I. Mark, PhD from Budapest
+36-20 553-0953
E-mail:
This email address is being protected from spambots. You need JavaScript enabled to view it.


Skype: markgeza
Slovenia
Slovenian Representative:
Andreja Mrak


This email address is being protected from spambots. You need JavaScript enabled to view it.